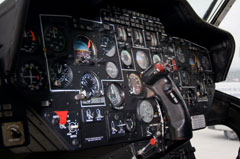 We offer an extensive variety of high performance adhesives, sealants, coatings, potting and encapsulation compounds for aerospace and defense electronic applications. Technologically advanced formulations are designed to withstand high and low temperature exposure, vibration, impact, chemicals and thermal cycling. Additionally, specific grades are NASA low outgassing approved and meet the requirements of UL 94V-0 for flame retardancy.
Types of Master Bond Compounds for the Aerospace and Defense Electronic Industry
From sensors and heat transfer devices to guidance and communication systems, Master Bond products offer reliable solutions to challenging specifications. Our formulations include:
Electrically conductive systems
Thermally conductive pastes
Electrically insulative pastes
Conformal coatings
Potting compounds
Underfill encapsulants
Properties of Compounds for Aerospace and Defense Electronic Applications
Epoxy, silicone, polyurethane, polysulfide and UV cure systems are available to meet specific end use requirements. These include:
Low coefficient of thermal expansion (CTE)
Low stress
Cryogenic serviceability
Ultra low moisture absorption
Special flow properties
High glass transition temperature (Tg)
Low outgassing
High purity
Most Popular Products for Aerospace and Defense Electronics
Silver conductive, room temperature curing epoxy adhesive meets NASA low outgassing specifications. Serviceable from 4K to +275°F. High bond strength properties. Withstands thermal cycling.
Thermally conductive and electrically insulative, one part epoxy adhesive. Superior toughness and dimensional stability. Bonds are resistant to thermal cycling and many chemicals. Serviceable from 4K to +400°F. NASA low outgassing approved.
Potting, encapsulation, casting compound meets UV 94V-0 flame retardant specifications. Convenient one to one mix ratio by weight. Features a non-halogen filler. Superb flow properties. Outstanding electrical insulation characteristics.
Optically clear, one part, UV curable system. Meets NASA low outgassing specifications. Superior electrical insulative properties. High physical strength properties and superior chemical resistance. Easy to apply.