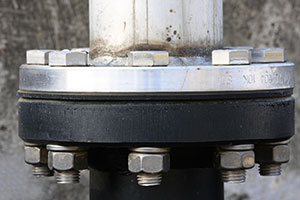 Master Bond one and two component fluorosilicone adhesives, sealants, gasketing, potting compounds protect against erosion/corrosion and withstand exposure to oils, fuels, solvents and other aggressive fluids. These products have good mechanical strength properties and bond well to many similar and dissimilar substrates. These include glass, silicone rubbers, stainless steel, titanium, aluminum and many plastics. Fluorosilicone elastomers feature enhanced performance capabilities. They also resist outdoor weathering, rigorous thermal cycling, have high elongation upon cure and exceptional high/low temperature serviceability.
Performance Properties of Fluorosilicones
Systems offer outstanding durability, excellent dielectric characteristics and absorb shock/vibration/impact. These tough, resilient 100% solid products contain no solvents or diluents. Non-flowing and flowable formulations can be conveniently dispensed from tubes and syringes.
Most Popular Fluorosilicone Elastomers
Acetoxy type, one component bonding, sealing, coating system. Enhanced resistance to fuels, oils and solvents. Paste viscosity. Withstands thermal cycling. Serviceable up to +450°F.
Two component system has a 10 to 1 mix ratio. Potting/encapsulation, sealing, bonding compound. Heat curable. Exceptional solvent resistant properties. Operating service temperature range -85°F to 465°F. Flowable viscosity.