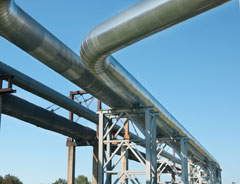 For structural adhesives that resist exposure to water, humidity and steam, Master Bond offers a complete line of epoxies, silicones, polyurethanes, polysulfides and UV curable adhesives. Many specific epoxy grades are formulated to resist liquid and vapor exposure in both tap and salt water without degradation of bond strength, even at elevated temperatures.
Master Bond's database of chemical immersion tests extends up to 10 years
Important Performance Properties for Master Bond Water Resistant Structural Adhesives
We make specific grades of water resistant systems with enhanced performance properties, including but not limited to:
Abrasion resistance
Excellent dielectric properties
Vibration, shock, impact and thermal cycling resistance
Extraordinary chemical resistance
Additionally, they are available for use in a range of viscosities and hardness, cure speeds and colors.
Master Bond's Most Popular Water Resistant Systems
Two component, room temperature curing epoxy serviceable up to 450°F. Contains no solvents. Excellent steam and chemical resistance. Superior physical strength properties.
One part, fast curing adhesive meets USP Class VI biocompatibility. Resistant to ETO, radiation and autoclaving. Has high shear strength properties.
Fast setting, medical grade, room temperature curing epoxy adhesive/sealant/coating/encapsulant. Can be exposed to water and many other solvents without change in properties. Low viscosity and low shrinkage upon cure.
Low viscosity, optically clear, fast curing epoxy features exceptional resistance to boiling water and chemicals. Superior electrical insulation properties.