You are here
Can Epoxies Cure Underwater or in High Humidity Environments?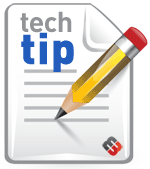 Rapid advances in epoxy technology have led to the development of a range of specially formulated systems for use in high humidity and underwater applications. Unique moisture insensitive hardeners and curing agents have overcome the inability of conventional epoxies to cure in such environments. These compounds offer easy application, long shelf life, excellent adhesion and durability. Cost efficient and environmentally friendly, these systems have been successfully employed for repair, maintenance and underwater assembly. These applications include piers, pilings, ships, tanks, pipes, etc. High performance Master Bond
EP21TDCF-3
has been specifically designed for underwater and high humidity applications. It features high flexibility, superb low temperature serviceability, chemical resistance and outstanding bond strength to elastomeric surfaces. Additionally, it is a 100% solid system and has a convenient cure schedule.